About Us
TIGLILY is located in Tokyo, Japan and officially began in late 2011 with the goal to introduce brides a completely fresh and modern interpretation of Japanese wedding dresses. TIGLILY's designs are characterized by unique play of different colors and fabrics, delicately adorned with flowers and lace.
TIGLILY is the self-owned brand of J&K Co. ltd., Japan which company started by an international couple Jenny and Kammy. They met in England during their study for master degrees, later worked and were engaged in Hong Kong. Noticed the limitation of design options in both Japanese and other wedding markets, they decided and started to create a full line of new designs to the public after planning their own wedding in Japan in 2010. Although young and less-experienced, they believe their international educational and working experience only give a fresh and unique touch to their works.
TIGLILY welcomes private brides and grooms both in Japan and oversea. We also welcome wholesalers/bridal house/photographer/wedding advisors, or only wedding lovers to contact with us.
Currently TIGLILY is also available through TIGLILY.jp for Japanese customers, or TIGLILY.cn for Chinese customers. Please directly see these links or contact via email at info@tiglily.jp.
For international orders, please contact TIGLILY via email at: info@tiglily.jp or the following contact infomation.(service available in English, Japanese, Chinese).
For business cooperation, please include your business name, website URL, and any other relevant information.
We look forward to hearing from you!
Contact:
Email: info@tiglily.jp
TEL: +81-50-3736-8743 (Japanese, English and Chinese)
WeChat ID: TIGLILY
WeChat Platform: TIGLILY_Tokyo
J & K co.,ltd.   
      WhatsApp                               WeChat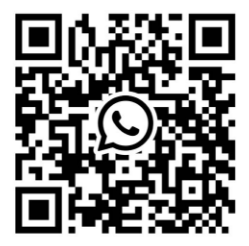 Scan to the QR code, chat with us, thank you.
Locations:
1-24-9, Hikawadai, Higashikurume-shi, Tokyo, 203-0004, Japan
Working hours:
10:30-17:00 in Tokyo time.
Except Wed, Sat, Sun and Japanese official holidays
Official Online Store(Japanese):
Official Online Store(Chinese):